The Tata Tigor EV sedan, the first Electric Vehicle (EV) ever tested by Global NCAP, achieved four stars for adult and child occupants in the latest #SaferCarsForIndia crash test.
NCAP assessed the most basic specifications that is fitted with two airbags as standard. However, with the additional features such as Electronic Stability Control (ESC), Side impact protection and 3 point belt in all seating positions and ISOFIX connectors, and better control of occupant movement, further improvement in safety rating is possible. At present, for the Indian market, the rear centre seat is equipped with 2 point belt system.
Global NCAP launched the #SaferCarsForIndia Campaign in 2014 to promote safer vehicles in the country. Between 2014 and 2021, Global NCAP has completed more than forty-one safety assessments which have acted as an important catalyst in the safety improvement of Indian cars. www.globalncap.org
Adult Occupant Protection
For ADULT OCCUPANT PROTECTION: in ODB64 ( Offset Deformable Barrier Test 64km/hr) the protection offered to the driver's head was good and the passenger's head was adequate. In the rebound phase, the passenger's head hit the B pillar in absence of side curtain airbags. Cabin safety can be further improved by the introduction of Side curtain airbags.
Both front passengers neck showed good protection,
Driver's chest showed adequate protection and passenger's chest showed good protection.
Driver and passenger knees showed marginal protectionas they could impact with dangerous structures behind the dashboard supported by the Tranfascia tube. Driver and passenger tibias showed adequate and good protection.
The bodyshell was rated as unstable and it was not capable of withstanding further loadings. Footwell area was rated asunstable. The car offers standard SBR for driver and passenger. All of the above explained the four stars for adult occupant protection."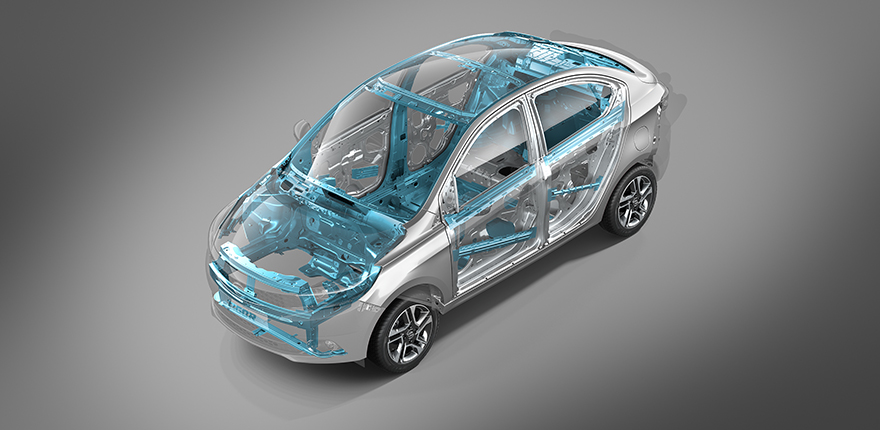 CHILD OCCUPANT PROTECTION: 4 Start rating explanation
The child seat for the 3 year old and 1.5 year old were installed RWF (rearward Facing) with the adult seatbelt and were able to prevent excessive forward movement during the impact.
Chest and head protection was good.
CRS marking was permanent.
The recommended CRSs did not show incompatibility.
The vehicle offers lapbelt in the rear centre position.
The car does not offer ISOFIX anchorages.
This is a big achievement for Tata Motor's effort toward bringing safer cars to the Market. Recently Renault Duster and Suzuki Swift scored zero stars in Latin NCAP.
More about Tata Tigor EV
The Tata Tigor EV with Ziptron EV powertrain technology, the base variant XE is priced at 11.99 Lakh (approx 11,500 USD) in India with a range of about 300 km. Tigor variant is equipped with 26kWh Lithium-ion Unit with an electric motor are rated to IP67 and dustproof standard. The vehicle can fast charge from 0 to 80 percent in just 60 minutes.
The Tata Tigor EV (starting price 11.99 Lakh) has been priced well under Tata's current most affordable mass-market EV – the Nexon EV (Rs 12.99 – 16.85 lakh). There are no rivals to Tigor EV at this price point, and a lack of EV models by other carmakers makes Tigor EV the most affordable EV available in the Indian market.
More about Global NCAP
Global NCAP's serves as a platform for cooperation among new car assessment programmes worldwide and promotes the universal adoption of the united nation's most important motor vehicle safety standards worldwide.
Test Result report here
---
Vehicle Specifications
---
Performance and Battery
Vehicle TypeM1 Category
Motor72 V 3-Phase AC Induction Motor
EmissionZero Tailpipe Emission
Max. Power (kW @ r/min)30 kW @ 4500 r/min
Max. Torque (Nm @ r/min)105 Nm @ 2500 r/min
Battery Capacity (kWh)21.5
TransmissionSingle Speed, Automatic
Gradeability9.8 Deg
Regenerative BrakingYes
AC Charging StandardBEVC-AC001
DC Fast Charging StandardBEVC-DC001
Normal Charging Time (0%-100%)11.5 hrs* (At 25 (± 2) ⁰C ambient and battery temperature)
Fast Charging Time (0%-80% with 15 kW charger)110 min* (At 25 (± 2) ⁰C ambient and battery temperature)
Max Speed (km/h)80
Certified Full Charge Range (as per MIDC Cycle) (km)213 km
Dimensions
Overall Length : 3993mm
Overall Width: 1677mm
Overall Height 1537mm
Wheel Base: 2450mm
Ground Clearance 176mm
Bootspace (Litres)255
Turning Radius (m)5.1
Gross Vehicle Weight (kg)15861590
Seating Capacity5
SteeringElectrically Power Assisted
Brakes
Front BrakesDisc
Rear BrakesDrum
Suspension
Front SuspensionIndependent, Lower Wishbone, McPherson Strut with Coil Spring
Rear SuspensionSemi-Independent; Twist Beam with Dual Path Strut
Tyres
Size, TypeR14 175/65 Tubeless